As we all known,Pay-As-You- Go(PAYGo)business model have been increased steadily among SSA and some Asia countries during the year of 2020 and 2021 . But PAYGo technologies still remain novel in many countries. For Solar Run,PAYGo model is the main part of our business and exploring  new PAYGo markets need sound and sufficient data to support, for this part,the PAYGo MAI contribute greatly to the decision of entering new market especially in Nigeria market. Someone may wonder is that really matters to expanding new markets and what on earth is the PAYGo MAI ?
Here it is —PAYGo MAI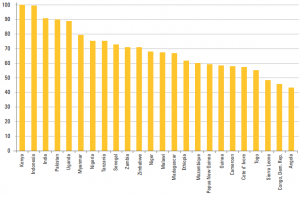 What is the PAYGo MAI?
PAYGo MAI is the abbreviation of PAYGo Market Attractiveness Index,it compares 24 country-level markets across Sub-Saharan Africa and Asia on 67 indicators of relevance to the development of PAYGo technologies. And is structured by three main parts–Demand,Supply,Enabling environment as follows.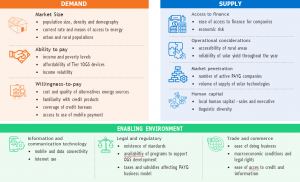 PAYGo MAI is valid and reliable information for all its data are based on detailed local research and report and by using the PAYGo MAI,Solar Run or other energy companies and investors shall obviously and clearly target its next expanding PAYGo market.
What PAYGo MAI contribute to energy suppliers ?
The PAYGo MAI provides suppliers with a flexible and accessible tool that can be used to examine the factors that make a national market favourable for the development of energy services through this business model and those that do not.
The tool provides a structure for decision making criteria for use on entry into a market, and for deepening market penetration. The purpose is to provide a guiding framework and indicators that highlight the conditions and challenges in each market.
Solar Run Best-seller PAYGo products in Nigeria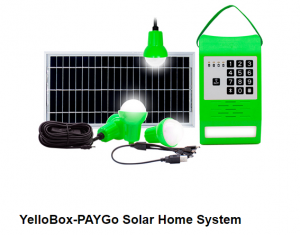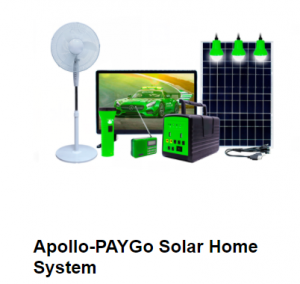 We– Solar Run a one-stop solar solution leader that provides reliable affordable and sustainable solutions to off-grid areas also serves pay as you go (PAYG) turnkey solution to the last-miles regions.