Angaza is excited to partner with Solar Run, manufacturer of reliable and affordable solar solutions for off-grid and under-electrified communities. Solar Run offers a wide range of sustainable products including solar home systems, solar lights, and solar-powered appliances. A majority of their devices are offered through a pay-as-you-go (PAYG) billing model that allows low-income consumers to afford life-changing products through incremental payment plans.
"We are thrilled to announce that Solar Run's YelloBox (K088) solar home system is now available on the Angaza platform," said Lesley Marincola, Angaza CEO. "This flexible and durable energy solution is integrated with Angaza for PAYG functionality and provides consumers in emerging markets with an affordable option for meeting their energy needs."
SOLAR RUN IS DRIVEN TO PROVIDE ENERGY SOLUTIONS TO PEOPLE AROUND THE GLOBE
Founded in 2016, Solar Run has provided high-quality, clean energy products and affordable power solutions to over 1 million people living in areas without reliable access to electricity. Their YelloBox (K088) solar home system is one such product, designed to be the ideal power source for home or business use. This modern, efficient energy solution supports multiple lights simultaneously and includes a solar panel, portable mobile phone charging device, and multifunctional cable.
"There are still over 750 million people worldwide who do not have reliable access to electricity or other sources of clean energy, according to a recent report by World Bank. Solar Run aims to be a leader in closing this energy gap over the next 5 years," said John Jiang, CEO of Solar Run. "It is a pleasure to partner with Angaza, whose sophisticated PAYG platform will help us reach more underserved markets and achieve this goal faster."
The benefits of utilizing solar energy over other energy sources are manifold. Solar energy is a cleaner and brighter alternative to kerosene and other fossil fuels that cause environmental pollution and respiratory damage. Solar energy is also cheaper to acquire in the long run than other energy sources that rely on frequent purchases of more expensive (and less versatile) fuels.
YELLOBOX (K088) PRODUCT SPECIFICATIONS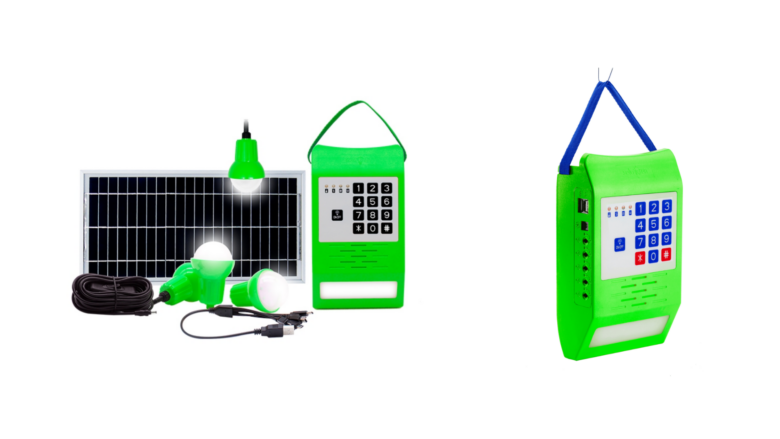 To satisfy a broad range of energy needs, the YelloBox (K088) comes in a variety of configurations referenced below: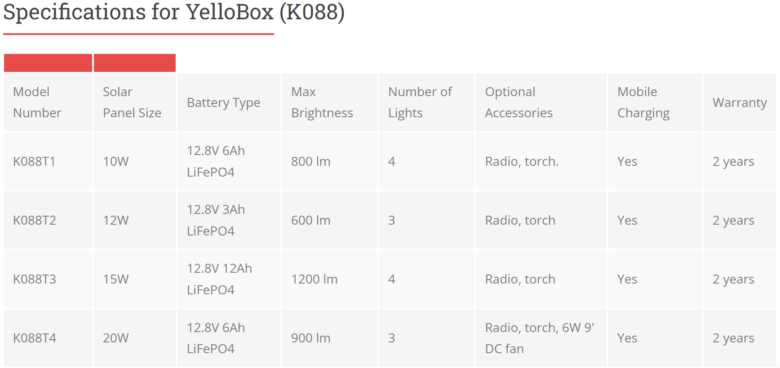 All models of the YelloBox (K088) come equipped with the following features:
PAYG enabled for easy and affordable payments
2-year warranty with maintenance and after sales service
2 USB ports for convenient phone charging
Locking design that protects against bulb cable disconnection
Bulbs with detachable and anti-drop design
Strap for users to hang the main battery unit anywhere
Built-in wall light/portable light in the main battery unit
5 meter cable to attach bulbs and solar panel to the main battery unit
To learn more about Solar Run's YelloBox (K088), now available on the Angaza platform, visit the YelloBox product page.
To discover how Angaza can help you offer your customers a limitless range of life-changing products, including solar home systems, affordable smartphones, clean cookstoves and more, contact us for a live demo