Solar Run is a new energy manufacturing company from China, that focuses on using solar energy to provide one-stop power solutions for people in off-grid areas. While providing electricity, Solar Run is also committed to exploring how to empower women through solar energy, help women improve their living space, help achieve women's personal development; and provide children with healthier and more effective lighting tools to increase learning time and achieve Academic progress, achieve the change of life trajectory. This is the change that Solar Run, as a responsible international new energy company, has been looking forward to bringing to the world.

In the process of finding how to effectively develop social change, Solar Sister came to Solar Run's vision. Solar Sister is an NGO initiated by American entrepreneurs, dedicated to using solar energy products to empower African women to carry out entrepreneurial activities and to provide high-quality and low-cost clean energy to the poorest villages. At present, its sales network is mainly concentrated in Nigeria and Tanzania. Since the NGO originated from the United States, most of the solar products it sells are also supplied by American companies.
Gender equality, energy access, and climate action are three major areas of effort for Solar Sister. Among them, creating gender-equal job opportunities in sustainable energy is the key to realizing the 12 SDGs (United Nations Sustainable Development Goals, 17 in total) that Solar Sister complies with. The SDGs that Solar Sister complies with include: No poverty, No hunger, good health and well-being, quality education, gender equality, clean water and sanitation, affordable and clean energy, decent work and economic growth, industry, innovation and infrastructure, sustainable cities and communities, climate action and life on land. Women and sustainable energy make a concrete path to these SDGs.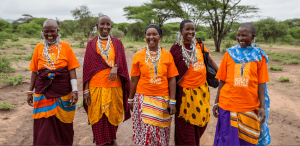 As Solar Sister points out, it is thanks to the efforts of female entrepreneurs who have joined the local sales network with products such as solar lamps, home solar systems (multiple lamps, cell phone chargers, etc.), cleaning stoves, radios, fans, and water purifiers have gradually spread in communities that lack electrical infrastructure.
The focus of Solar Run in the field of new energy is to provide sustainable green energy solutions for people in off-grid areas. In the past 6 years, the solar lighting products it has sold have reduced carbon emissions by 2.56 million tons globally and contributed to the global ecological environment. The founder of Solar Run is also a woman, and female employees account for more than 50% of the company's important positions. This also reflects the company's purpose and original intention to pursue gender equality and provide a higher space for women's career development. It is in line with SDGs goals and the goals quietly match with Solar Sister.
It is these similarities that give the two institutions the basis for communication, and the same goals allow people on the same path to meet.
After understanding each other, confirming qualifications, trying out samples, discussing cooperation, and after a year of communication, the two parties finally finalized the cooperation matters. For Solar Run, the cooperation with Solar Sister means an important step on the road to women's empowerment; for Solar Sister, the cooperation with Solar Run means an additional high-quality product supplier.
Solar Run has the most VeraSol-certified products among the global solar lighting companies, and its product quality has been praised and recognized by the World Bank, the United Nations, the Off-Grid Solar Energy Association, sellers, and end-users in developing countries. At the same time, Solar Run successfully applied to join the United Nations Global Compact in 2021, promising the world to abide by the ten business principles in the four areas of human rights, labor, environment, and anti-corruption advocated by the United Nations Global Compact. However, as a start-up company, Solar Run is still looking for a way to quickly and massively deliver products to people in off-grid areas, making it even more difficult to directly empower women in end users. Send high-quality solar lighting products to the last mile people, find a way to provide development space for poor women, and hope to increase the learning time of children in off-grid areas through the most cost-effective product – SR07, and do a little help for the disadvantaged groups. A small solar lantern may be the icing on the cake for Chinese families, but it is a relief for the population of developing countries without electricity.
With the strength of the good wind, send me to the sky. It is expected that the two sides can achieve more achievements in cooperation fields such as promoting gender equality, women's empowerment, and new energy promotion, and jointly cooperate internationally to create a future in development.
If you are interested in us, please follow our Wechat Offical to get information more quickly.