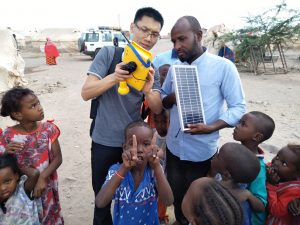 Recently, Solar Run have established partnership with Angaza on the new-tech PAYGo system of off-grid solar lighting products and this only take up a small proportion to the whole series of products of Solar Run. For we dedicate to provide durable affordable and sustainable PAYGo solar lighting systems.
"There are still 780 million people who can not get access to electricity or other clean energy worldwide"reported by World Bank. And Solar Run aims to be the leader of this part in the next 5 years.
Our chief executive officer John Jiang said: "It is a pleasure to cooperate with Angaza, the collaboration helps us to achieve this goal faster "
Solar Run have been serving our clean quality and affordable solutions to over 1 million people who lived in none electricity to date. YelloBox K088 is one of this — it include one solar penal,a portable phone charging device,one multifunctional cable and support 3~5 lights at the same time. Solar lighting solutions are way too better than candles and kerosene lamps,cause no harm to our health,meanwhile,it also meets the Lighting Global quality standard. And more,combined with PAYGo system,end users using it will drive more profits(increase income,study at night、Keep connection in business through phone)to improve life quality with little payment per month.
To satisfy various needs of end users we developed 3 configurations of YelloBox referred below: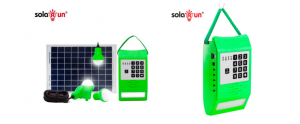 * PAYG enabled for easy monthly payments
* Lighting up four rooms or places
* With 2 USB ports for phone charging
* Locking design against bulb cable disconnection
* With a strap for users to hang anywhere
* A Built-in wall light or a portable light
* Bulbs with detachable and anti-drop design
* With 5M cable for bulbs and solar panel
* High-quality product with a 2-year warranty
* Meets Lighting Global quality standards (other certifications also available)
Display videos please clicks here:https://youtu.be/B3o0LwBNpqQ