On October 24, 2019,The World Bank- Lighting Global Project China area liaison Mr. Hui, and the Media Operation Manager Irene Hu, have conducted research and sharing meetings on the solar industry in Solar Run Energy Co., Ltd. Our Sales Director, Project Manager and International Trade Team participate in the reception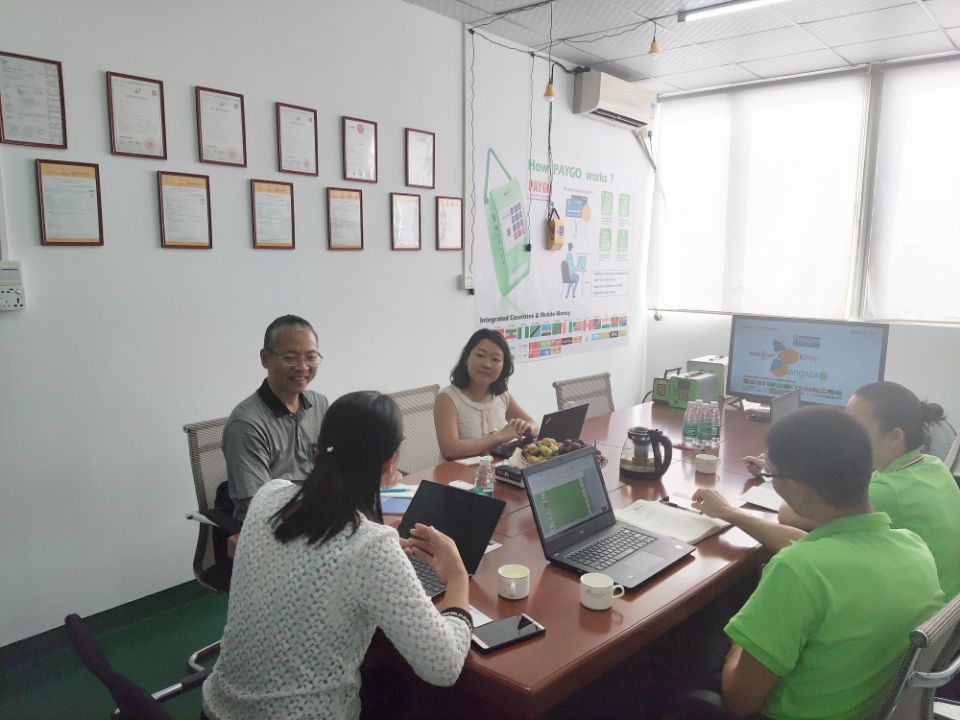 Solar Run has most products meet Lighting Global quality standard(IEC62257-9-5), and this meeting will help us further bring our products up to the highest international standards and better serve people in off-grid areas.
Mr. Hui, spoke highly of our participation in Lighting Global's marketing practices and elaborated on the market value and development direction of Lighting Global to our international trade sales team. Ms. Irene Hu highly appreciated our outstanding achievements in product design and quality control through the research and comparison of our products, as well as the communication with our technical team.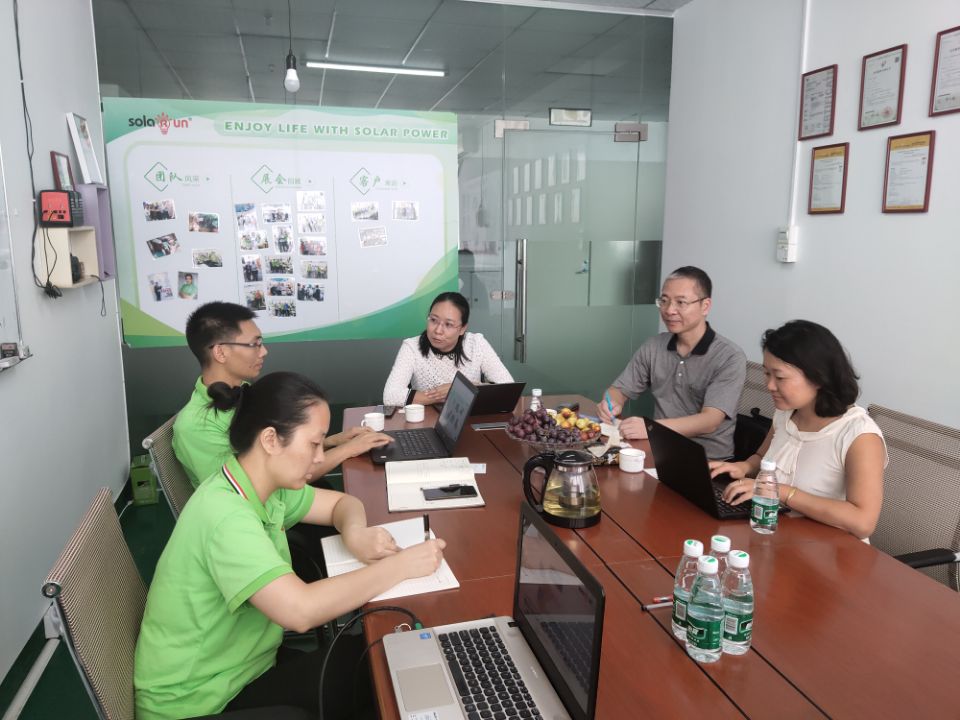 Solar Run has always been positioned as an industry leader, focusing on product research and development and upgrading. Through the connection with Lighting Global project and the corresponding market feedback, Solar Run has launched the most recognized high-quality solar household products, making unremitting efforts to solve the backward situation in the world without electricity.