The Solar Run Apollo (SR31) solar home system is the ideal power grid for your home or business, bundled with lights and useful accessories. This modern, efficient energy solution includes a solar panel, mobile-charging battery pack, three light points. Upgrade to a modern lifestyle with the Solar Run Apollo (SR31).
The third-party test result verification of the product is available at https://data.verasol.org/products/sek/ssr-apollofamily
Specifications for Apollo 12 (SR31E)
Function
Pay-as-you-go,
Home lighting,
Mobile charging,
Outdoor lighting,
Power Fan & TV.
Battery Type
Lithium Iron Phosphate
Battery Capacity
12.8V 12000mAh
Working time
16 hrs with 3 bulbs on
Charging time
4.8 hours
Output
5×12V DC; 2×USB 5V DC
Protecting Function
Yes
Standard
This product meets the Lighting Global (VeraSol) quality standards
Warranty
2 years
Accessories
40W/60W solar panel;
3×3W LED bulbs (270 lm);
2×5-in-1 phone charging cables.
1×DC TV (Optional);
1×DC Fan (Optional).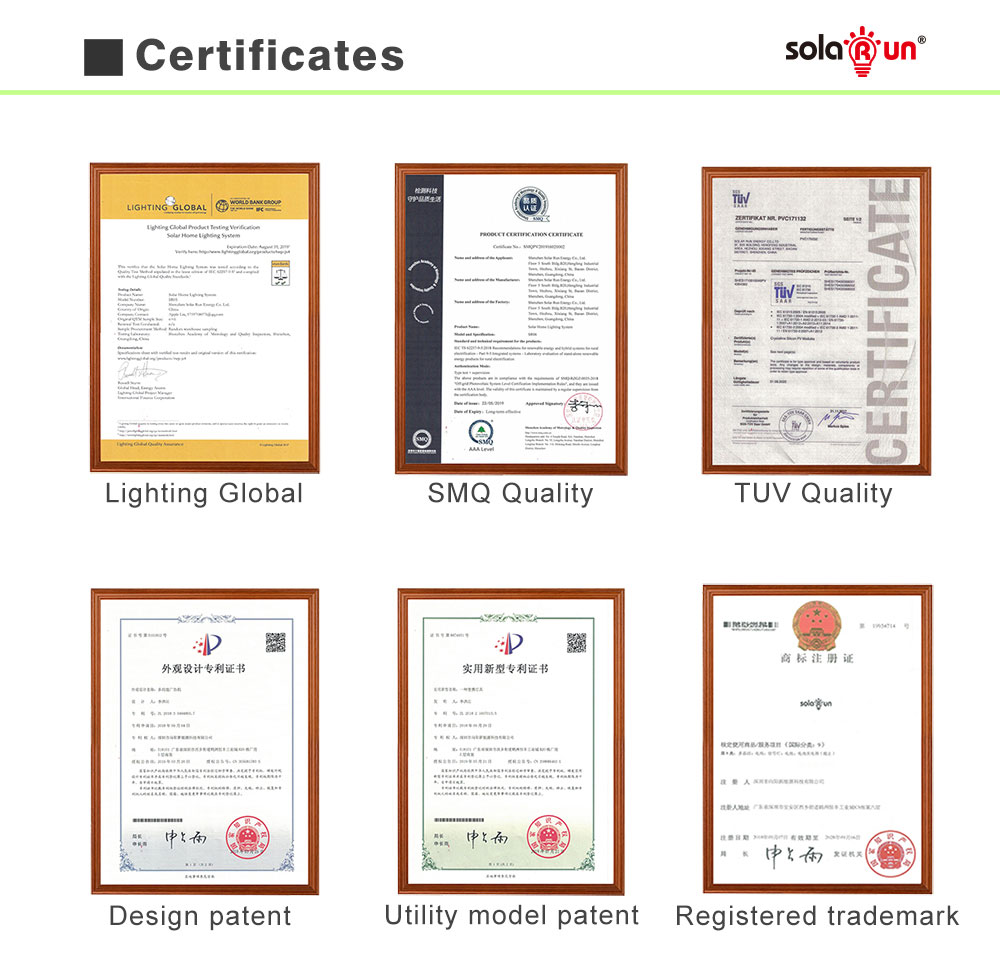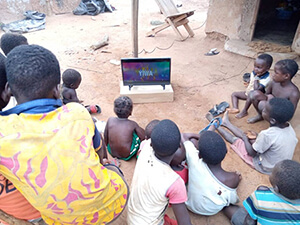 Apollo Solar Home System Case